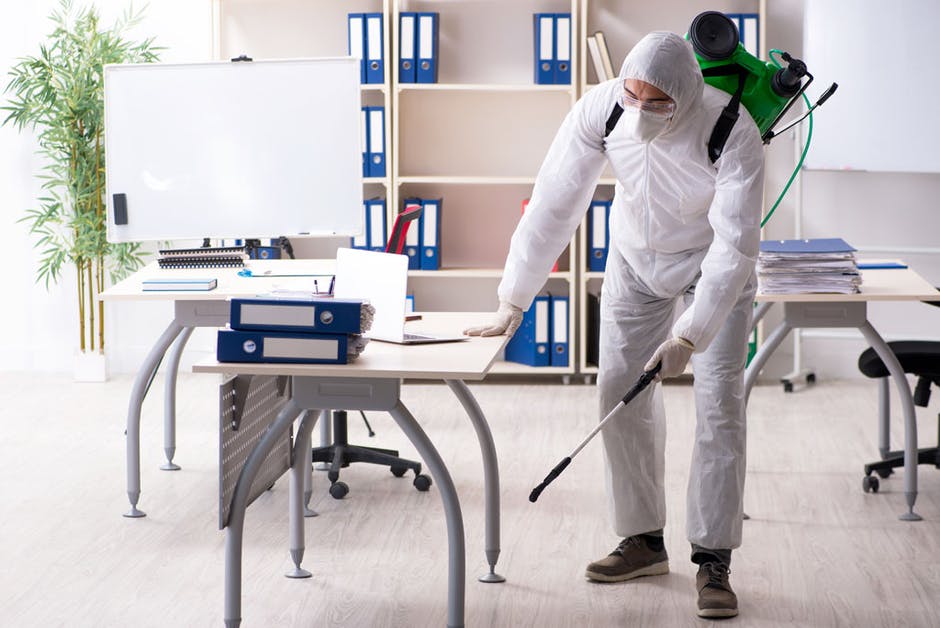 Commercial Cleaning / Electrostatic Disinfection Process
Cleaning for a Healthier Workspace
With the ongoing concern about the effects of Coronavirus, a thorough preventative disinfection process has never been more important.
Electrostatic Sprayers can bring advanced technology to more efficiently disinfect your facility.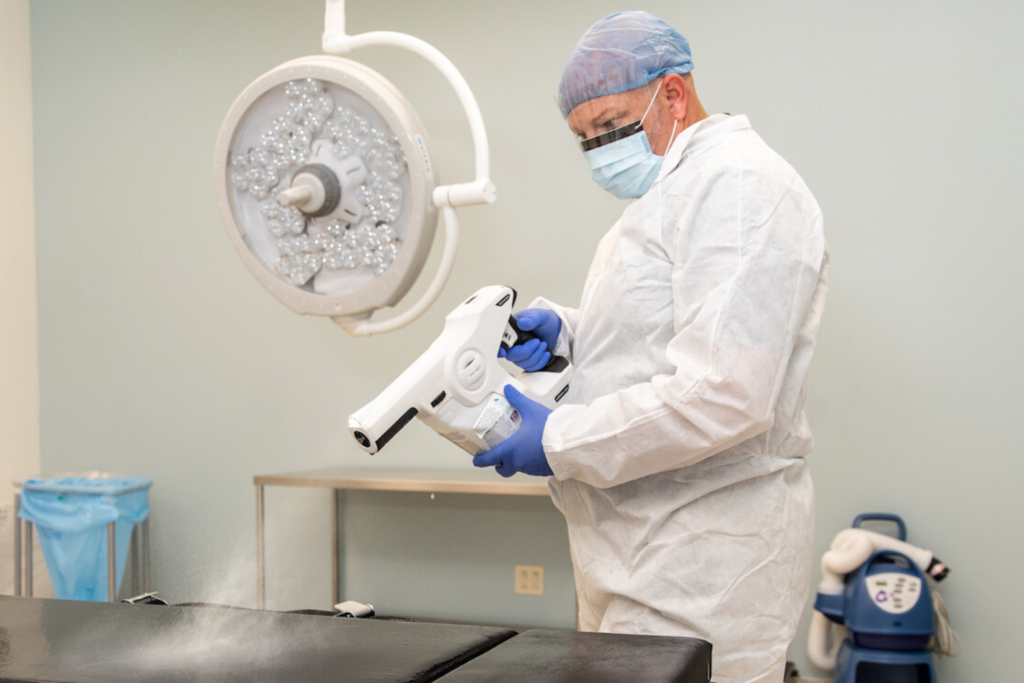 Electrostatic Sprayers may provide a more robust coverage due to the technology they employ. An Electrostatic Sprayer uses a liquid solution and disperses it as an aerosol mist composed of positively charged disinfectant droplets. These droplets electromagnetically attach to surfaces and envelop target objects, meaning all sides can receive the disinfectant, not just the side facing the sprayer. Because the particles are positively charged, they repel against surfaces that have been previously sprayed, resulting in even coverage of the disinfectant.
By covering all areas of a surface, electrostatic sprayers provide a more reliable and thorough disinfection process. In addition, Electrostatic Sprayers are equipped to dispense disinfectants approved by the EPA for use in combatting the Coronavirus.
Ready for an Electrostatic Disinfecting Process?
Interested in learning more about Electrostatic Sprayer technology and how it would benefit your facility?
American Matrix's businesses are built on a history of trust, integrity, execution, and quality that few can match. The results are superior because so much time is invested in preparation.